There has been much talk about cryptocurrencies lately. But what's even more amazing is the technology behind it. Take a close look at blockchain and financial technology. Check out how it works hand-in-hand in revolutionizing the present financial sector.
Are you curious about digital currencies? But are you dubious about how secure the transactions go? To better understand cryptocurrency transactions, let's take a closer look at blockchain.
Blockchain is a digital transaction ledger. Each participant in the network possesses identical copies of the transaction records. This enables all parties to review previous entries and record new ones. And because it is transparent to all, this makes it easy to detect any changes.
Due to its immutable nature, blockchain technology is impervious to hacking. It is highly secure from unauthorized alterations. With this impressive feature, blockchain and financial technology generate much interest. Most companies look to integrate them in their business model.
The Benefits of Blockchain and Financial Technology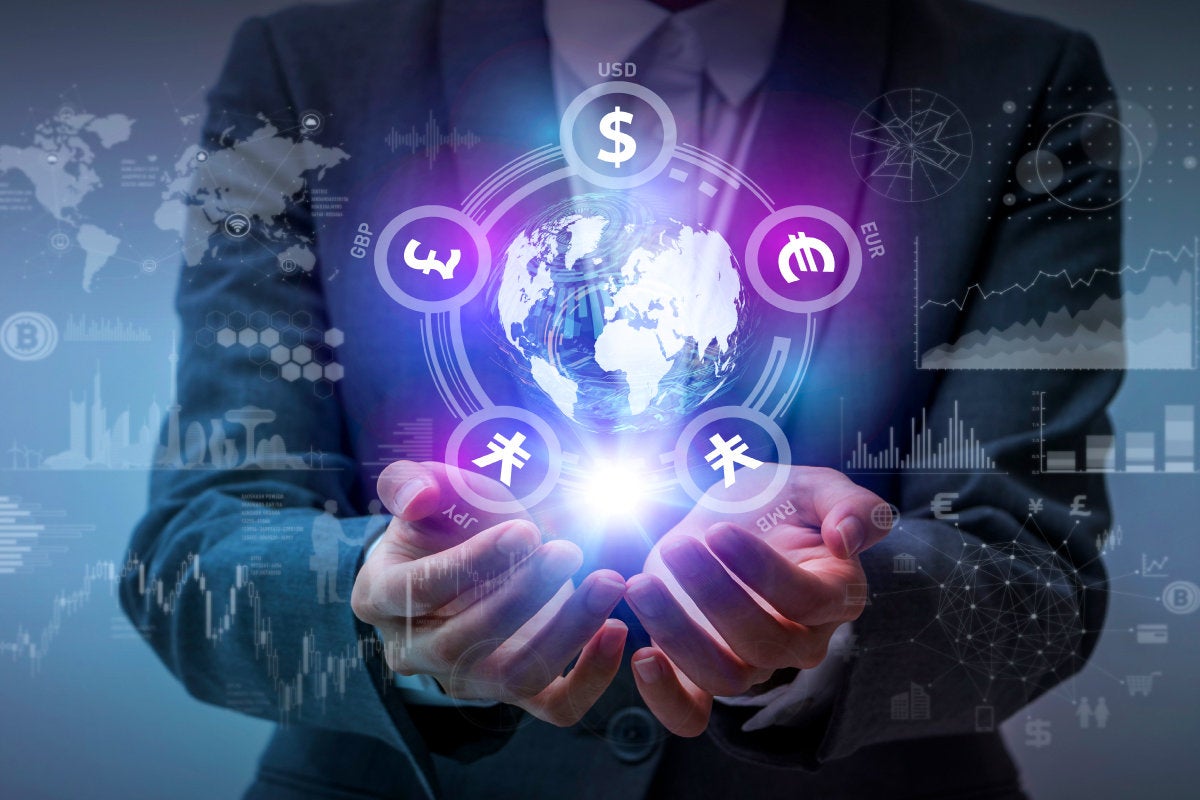 For investors in digital currencies, blockchain offers a secure approach to recording transactions. And because it's not only a platform for purchasing cryptocurrency, many industries look to incorporate it in their business model.
Decentralized Systems
Decentralization is the major concept and benefit of blockchain. What this means is that there is no need to use third-party software to confirm transactions. Due to its consensus mechanism, parties agree on the validity of the transactions. No effort required to reach consensus. This is shared between the members of the same blockchain network.
Transparency
There is pseudonymity in blockchain and financial technology. Because identities are not disclosed, it encourages full transparency of the transactions. Without revealing those behind the transactions, parties share full view of the blockchains. All members can see what is on the same series of ledgers.
Transparency is a crucial matter especially in the disbursement of funds. This characteristic is pertinent in blockchain and financial technology.
Blockchain also safeguards the privacy of users. It only shows the transacting addresses of the parties.
Supply Chain Management
Here's another advantage of blockchain and financial technology. They offer the benefits of traceability and cost-effectiveness in supply chain management. It can track movement of goods—where it came from, how many, and so on.
Quality Assurance
The most important factor that blockchain technology can offer is quality assurance. To illustrate, assume there is an inconsistency along the chain. The blockchain system can point you all the way to its point of origin.
Accounting
Recorded transactions in blockchain and financial technology end human error. Also, it features data protection against possible hacks and tampering. Transactions are verified every time they pass every blockchain node. The entire accounting process becomes more efficient at a foundational level overtime. Business can maintain a single, joint register instead of separate records.
Stock Exchange
Trading using blockchain makes it easier for market players to do their respective roles.
Rather than undergo a lengthy process of trading, blockchain and financial technology will make stock exchanges more efficient. What's more, transactions become more cost-effective through automation and decentralization.
Automation comes in on the post-trade process. This lessens paperwork of trade, making the transfer of stock security faster.
Blockchain and Financial Technology Recruiting
Blockchain technology continues to make its way up the ladder on most industries now. Which is why investors are looking into hiring IT professionals. Particularly those who are well-versed in making blockchain programs. In this regard, there is a sudden surge in demand for blockchain and financial technology professionals. It is a demand, however, that cannot be readily or immediately filled.
One of the primary reasons for this is the novelty of the matter. While blockchain and financial technology is close to 10 years old now, it is still deemed in its infancy. A lot of people are not yet familiar with blockchain and financial technology. It takes a specialist to do the work needed for this particular field. And the specialists are really scarce at the moment.
The Good News
What we have right now is a digital revolution. Take a look around. You can see transactions being made between complete strangers. If this was decades or centuries ago, these trade relations would not have occurred. Would you enter into a contract with someone you don't know? Or worse, someone you didn't have have the chance to see his or her face?
But here's the good news. This one's for companies looking to integrate blockchain and financial technology into their business model. There is a rise in the number of IT professionals interested in working in this specific field. Professionals like developers and designers offer their services to interested industries.
Staffing
Recruiting companies know the process of hiring the right staff is very important to companies. These companies offer the best staffing services by connecting businesses to the right people. They provide competitive human resources such as:
– blockchain developers,
– smart contract engineers,
– data scientists,
– financial managers, and
– community moderators, among others.
The right people will help you with any work on blockchain and financial technology. They will ensure you that the applicants on these positions are more than capable to do the job.
In-Demand Jobs in Blockchain and Financial Technology
The positions that are sought-after in the industry are web developers and designers. They are responsible for the design and the efficiency of the blockchain. Web developers, on one hand, create the programs while web designers make the web page.
Smart contract engineers or developers are equally important members in a blockchain team. They handle the creation of the smart contracts. They are also responsible for automating the processes involved in blockchain and financial technology.
Financial technologists are also needed to maintain records stored in the blockchain data. With their help, companies may do away with the traditional forms of financial records. This makes the organization of records easier. Access to the company's financial data becomes more convenient and hassle-free.
Are You Into Blockchain?
Is your company engaged in blockchain and financial technology? Are you looking to integrate digital currency transactions in your business model? When you need the right people to help you reach your company's objectives, we can help.
As blockchain and financial technology are relatively new, this won't be a problem. While it can be difficult to find a competent staff, we change that. We're here to help you jumpstart your company's cryptocurrency venture.
Recruiting
Today's financial world features a lot of innovation and digital technology. People look to these advances for convenience. It makes life easy and hassle-free. To keep up with the times, many industries swim with this current. Which is why blockchain and financial technology has grown so much these past few years.
Technology and innovation are two important elements in today's society. This, in turn, puts the demand for IT professionals up. It is undeniable information technology fuels the development in the world. And with the increased call of technology, this is where companies are heading.
The Increased Need for IT Professionals in Blockchain and Financial Technology
The need for IT professionals is always in demand. But it's even more so with the growth of blockchain's popularity. Blockchain and financial technology will need many IT professionals. This progresses at a rapid rate and will only increase even more in the coming years.
With such promise, there will be a growing number of candidates for these positions. For those in blockchain and financial technology, this may be good news, or this can be bad news.
This is the good news part. There will be plenty of prospects for companies looking for IT professionals. On the other hand, the bad news. Few people are yet familiar with blockchain and financial technology. There is still a lot to be learned. Even for IT profession applying as candidates for blockchain jobs.
The Dilemma for Companies into Blockchain and Financial Technology
There are plenty of interested IT professionals. But knowledge about blockchain is still a big question. Will they be able to produce or deliver what they promised to their employers? Setting aside the issue of talent, will they have the skill? Will they have the knowledge to pull off the job?
Blockchain and financial technology is a unique field in information technology. As such, it requires many yet distinct skillsets. Take a smart contract developer or engineer for instance. One may be a web developer with tons of experience, yet he or she may not know anything about smart contracts.
The requirements for these blockchain jobs are unique. Thus, it is crucial to identify the skills needed in every candidate for the positions.
High-Quality, Comprehensive Recruiting Services
They identify the essential skills required for every blockchain job position. The next process is to seek people who might be interested in doing the work.
They will thoroughly screen and make sure these candidates have the right tools and skill for the job. Only after careful examination do we endorse the right candidate.
Recruiting the needed people can be time-consuming. It can take a lot of effort, time, and resources to have the ideal candidate for the position. Which is why they will do it for you.
At these companies, they understand recruiting the right people for your business is important. They will make sure to match you with the ideal candidates. After all, getting the best people for the job will help you run your industry smoothly.
Their goal is to help you integrate blockchain and financial technology into your business model. They should be united with you.
Here's How a Blockchain Recruiting Company Can Help You
Seems like getting the best talent is a challenging thing to do. Here's how these companies can make things easier for you. Rather than just getting all the names of candidates, they actually screen them. They source and recruit only the most competitive candidates for your business needs. In this regard, they work hand in hand with other premier recruitment agencies. Consequently, it helps supplement their pool of resources. In addition, it increases their reach for exceptional candidates.
In view of the increasing demand for the blockchain and financial technology jobs, they look and recruit these IT professionals. At these companies, they project these to be in high demand for years to come.
Blockchain Developers. They are responsible for optimizing the operation of the business processes. Developers help in the implementation and attainment of business objectives.

Web Designers. They are in charge of creating web pages. This is one of the most sought-after blockchain and financial technology job positions. Companies will need web designers to craft a smooth business presentation.

Smart Contract Engineers. They are professionals who help do away with the traditional middlemen. They do this by connecting with prospective buyers or sellers directly. Other tasks include meeting and transacting with buyers and sellers. They work closely with management to come up with the applications and platforms.
Other Vital Blockchain Job Positions
Project Managers. Bridging people, they intervene and act as intermediaries between company personnel and processes.

Community Support. These people assist users to achieve a smooth experience with the blockchain and financial technology.

Financial Technologists. They maintain electronic records of transactions. This dispenses with the technologically ancient formats.

Marketing and Advertising Personnel. They entertain questions from people interested in doing business with the company. They also help contacts understand the vague areas of the technology or company.
Talent Acquisition
People are a company's greatest asset. This phrase rings true even in today's world of robots and advanced technology. Thus, a company's chances of success or failure heavily relies on the quality of people it has.
At these companies, they will fill these specialized roles for you. With our strong understanding of your business needs, we will get the right talent for you.
Let them complete the process of selection and engagement of these IT professionals.
Hope this post helps you in your search for the best possible talent!