Cryptocurrencies like Bitcoin and Ethereum are two of the hottest items in financial technology right now. For an investor, regardless of whether one is seasoned or casual, the rise and fall of the value of these digital currencies excites them. But for the tech community, the focus is on blockchain technology. Here are some of the popular blockchain job boards.
Every single day, the world turns its attention to two of the hottest items in digital currencies today. Bitcoin and Ethereum. For seasoned and casual investors, it's like watching the Super Bowl, World Series, and NBA Finals all rolled into one. They monitor each rise and value of its value and gasp at its sudden drop or surge.
But what makes Bitcoin and Ethereum possible is the technology behind it. The fabric that binds them all together to form a smooth series of transactions between parties online. Quite frankly, most of the transaction parties are strangers to each other.
What is this technology that makes all of this possible?
It's Blockchain.
But the benefits of blockchain technology goes far beyond the decentralized monetary system. Can't blame most people for associating blockchain with cryptocurrency. It's all over the news.
Blockchain is an emerging technology. However, there are only a few individuals who have the needed skills, credentials, and experience to work on the blockchain-related programs and applications. So what if you want to hire blockchain developers? Or on the flipside, how can you apply for a blockchain job?
Here are a few tips on how to connect with a blockchain talent or with a company looking to have competitive human resources.
Get in Touch with the Right Talent or Company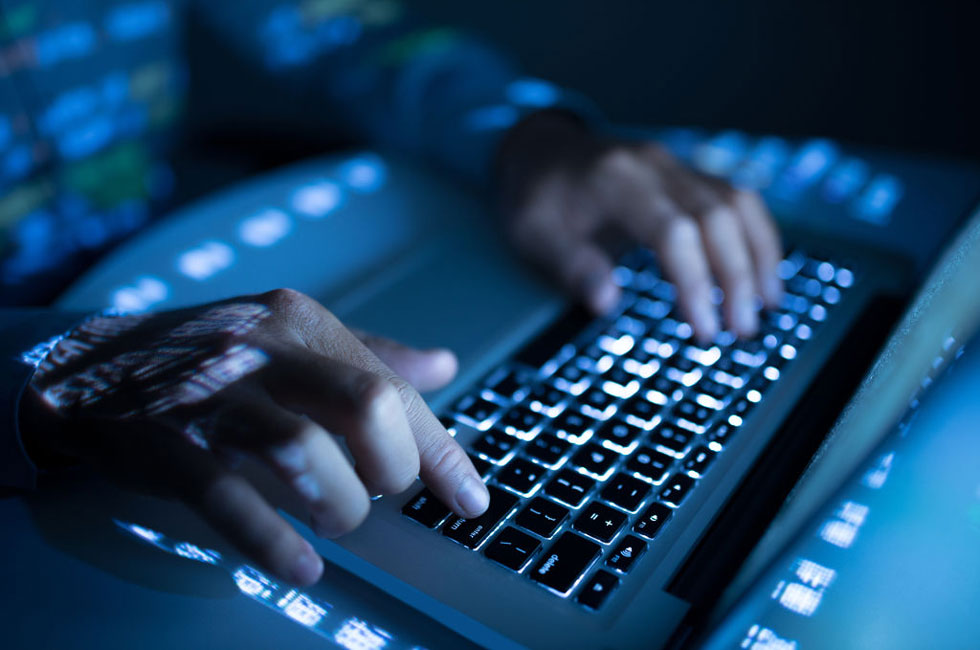 As an emerging specialization, there may not be as much human resource in blockchain technology compared to the other tech fields. Take the sector of developers. There are millions of talents working in software development around the world. In contrast, there are only about 20,000 developers working on cryptos, financial technology, and blockchain.
Have you looked at the current statistics? Do you represent a company wanting to hire competitive blockchain talent? Then you may not like these odds. Did you know there is only a limited pool of specialists? Consequently this will hamper any plans for effective blockchain integration in the company's business model.
Big Challenges That Companies Face in Blockchain Recruiting
In blockchain recruiting, companies will likely encounter a lot of big challenges. One of the leading issues is the complexity of the technology. For a lot of developers, this is an entirely novel matter. It is a new vocabulary that they need to thoroughly learn and understand before they can apply it to their work.
Integrating blockchain applications may fall outside the conventional skillset of IT professionals. Blockchain is a different league. Talents like blockchain developers and smart contract engineers possess unique knowledge on how to do these tasks. This is something the rest of the IT profession may not know about.
On the bright side, there may be interested applicants who are excited to learn the technology. This means there is less overhead cost in hiring these professionals. But being newbies or learners, these companies may encounter a lot of challenges with them. Those pie-in-the-face ones. Or worse, potentially damaging problems.
The Conventional Method of Blockchain Recruiting
Anyone who is involved in blockchain recruiting knows this. The limited number of competitive talent isn't the only challenge facing the industry. While sourcing is the common issue, the lack of proper vetting and qualifying ideal candidates is another.
For most established companies, they look to recruiters to actively seek candidates. Despite the consistent participant in the hiring process, recruiters skip certain steps toward a successful hire. Perhaps this is their way to speed up the process. Still it can be potentially damaging; this is especially true in the blockchain sector.
The hiring process begins with the receipt of a candidate's letter of application and résumé. Ideally the recruiters should check all the requirements for the job listing. They also need to ensure that each applicant's credentials are legitimate.
It's a tedious process for recruiters to act like detectives in making sure every candidate possess the requirements. So what usually happens is that recruiters simply receive these applications and take them at face value. No proper vetting, no proper reference checks. Most of them will simply put their mark of approval then move on to the next.
There is room for constructive disruption. Then reinvention.
At my previous companies, we take the critical steps to ensure every candidate we endorse to companies have the right skills, experience, and credentials. We have a rigid screening process, extensive assessment exams, and thorough reference checking to ensure good-quality candidates for blockchain jobs.
Big Challenges That Candidates for Blockchain Jobs Face
To apply for a technical role in blockchain technology requires the right skillset. For candidates, they need to have the right experiences, knowledge, training, and credentials. But unless that candidate devoted many years to learning the technology, there's a huge possibility he or she may not get hired by the right organization.
Blockchain started out as a fringe technology. The technology was an outsider interest then. About 10 years ago, developers worked on its applications or programs on their spare time. You could say it was purely out of passion. These enthusiastic individuals were not fueled by the idea of big money. It is only today that blockchain is what has now become a big business in the field of financial technology.
Thus, great blockchain talent is hard to come by. And established companies are more predisposed to hiring them instead of the newbies. Hence, a huge challenge for blockchain job candidates.
Areas of Blockchain Application
In blockchain, not everything is related to finance. Along with financial technology startups and established banking companies, non-financial players are also looking for ways to leverage their opportunities through blockchain.
Here are some examples of companies that have integrated blockchain technology into their business model
Authorship and Ownership of Digital Art
For artists and content creators, there's Ascribe. This company focuses on attributing digital art to its rightful owners. This online marketplace generates a unique identification and digital certificates to prove authenticity.
Commodities
Are you looking to invest in gold and silver bullion? You can do it securely and efficiently at The Real Asset Company and Uphold. These two companies provide online accounts for persons interested in buying gold, silver, and other precious metals.
The Real Asset Company has its own cryptocurrency Goldbloc, which adds another layer of transparency and control to people who are into gold investments. On the other hand, Uphold offers a platform for transacting any form of money or commodity. It also connects with banks and card institutions for convenient transactions and free financial services.
Data Management
Factom is a blockchain-oriented company focused on data management. Its activities include management of records and business processes. It also addresses compliance and security issues. Factom's clients include businesses and government agencies.
Diamonds
One of the prominent attributes of the diamond industry is criminality. There's financing of terrorist activities. Money laundering is also common within the business. Diamond stones are also very easy to transport illegally.
Due to the complexity and range of challenges within the diamond industry, Everledger designed an immutable digital ledger for diamond-related transactions. The tech company assigned a digital passport to each stone. This resembles a fingerprint unique to every diamond.
Digital Identification and Authentication
As mentioned, blockchain technology isn't limited to financial transactions. It can also be used for data storage and security. By combining it with identity verification, blockchain can provide a highly secure database for personal information.
Here are examples of companies that apply blockchain for digital identification and authentication solutions.
UniquID Wallet offers a secure identity management system that features fingerprint and biometry.
Evernym helps create a trusted identity.
Identifi connects identifiers and personal profiles to form a trusted identity.
Civic allows registration and validation of personal identity data. This prevents identity theft and other fraudulent activities.
Energy
Energy Blockchain Labs offers a blockchain-based solution that covers production, consumption, trading, and management of energy resources. The company provides a host of applications to facilitate data analysis and benchmarking.
Grid Singularity, on the other hand, created a decentralized data exchange platform for energy trade.
Governance
Advocate offers an interesting approach blockchain-based political interaction. The company reshaped the way the people interact with their government representatives. Also, this helps ensure transparency and integrity in governance.
Job Market
With blockchain technology, you'll be surprised how pleasantly convenient it is to look for job. Check out these blockchain job boards.
Appii offers an easy way for people to furnish their credentials without having a third-party to verify. Using the distributed ledger system, the company offers secure storage and verification protocol with regards to the education, work history, and other credentials of a job candidate.
Satoshi Talent also offers opportunities to work at top blockchain companies.
Coinality is one of the best free-service blockchain job boards. The company connects job seekers and employers to perform jobs paid in cryptocurrency.
Real Estate
UBITQUITY provides a user-friendly platform for transactions relating to title, mortgage, and real estate. By using this system, parties can reduce future title search time. It also ensures clean ownership record. As a result, there is increased transparency and boosts confidence among those involved in the transactions.
Ride-Sharing Services
You're probably familiar with Uber and Lyft. Drivers and the riding public use it to connect with each other. For the system they provide, Uber and Lyft get to share in the drivers' profit.
But there is a next-generation, blockchain-based option where Uber and Lyft become unnecessary. Players like La 'Zooz and Arcade City are transforming the business model made popular by the two aforementioned riding-sharing apps.
Blockchain Job Boards
So how do companies and candidates look for each other? The best alternative to the conventional route of résumé-interview-hired process is through blockchain job boards. It is a marketplace where everyone can meet, state their requirements, and work out an agreement toward employment.
We mentioned three of today's popular blockchain job boards. So let's give them a closer look at what services they provide.
Appii
Appii provides online verification, recruitment, and career management services. From its website, its focus is on verification on job candidate's credentials.
Appii observed that it takes considerable time and cost to look for top talent. The recruitment process also takes its toll on both employers and candidates. By creating unbounded access to verified candidate information, employers can significantly reduce the time and cost spent on hiring.
Coinality
Coinality aims to connect employers and job seekers. But here's one distinct feature: the job pays in digital currency.
Since its launch in 2013, the company received more than 5,000 candidates for over 4,000 submitted job listings. To ensure that all submitted jobs are legitimate, each one is reviewed thoroughly.
Did you know Coinality helped organize the world's first Bitcoin Job Fair? The event had more than 30 bitcoin employers. It was attended by more than 400 job seekers.
XBTFreelancer
Are you looking to hire a freelancer? Then post your job listings for free at XBTFreelance. Just like Coinality, job seekers, when hired, get paid in bitcoin.
With XBTFreelance, it gets the job done at a fraction of the cost because no hidden fees or extra charges. Employers pay only for the work done.
If they don't have bitcoin, employers can buy them.
Ethlance
Looking for a decentralized marketplace where freelancers and employers can meet? Then check out Ethlance. What's more, the company doesn't take a cut off the pay that freelancers get.
AngelList – Bitcoin Startup Jobs
AngelList allows job seekers to create profiles for free. There, they can showcase their skills, experience, and credentials. On its website, job seekers can also search for listings by location, technology, role, or salary. Startups get notified when job seekers click "yes" on their listings.